Women in Love Portraits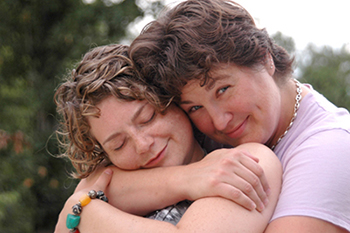 Come to the beautiful blue ridge mountains to our studio for your one of a kind portraits of the love that two of you share together. Why have I decided to focus on portraits for women ( pun intended)? Some of my closest friends are lesbian couples and I have been inspired by photographing the love they share for each other over the years. It occurred to me that there may be a need in the lesbian community for a portrait studio geared specifically for women. Straight couples have many options for portrait studios but how would a lesbian couple know who was lesbian friendly and who was not? Therefore, I would like to offer a studio that provides a safe, friendly and comfortable environment for lesbian couples to be themselves. Please see below for a sample of my work. If you are interested in a photo shoot, please click on the links at the bottom of the page for pricing and contact info.
Purchasing |Contact
All Images ©2010 Lara Ellis. All rights reserved.